Skip to Content
Premium Air Conditioning in Central Minnesota
Homes and businesses can count on Lyon Sheet Metal & Heating to perform maintenance and repairs on all makes and models of air conditioning units. For Central Minnesota residents, this offers relief from the stifling heat during the summer. We assure our Minnesota neighbors that our highly-trained technicians provide quick, worry-free service to keep their homes cool and comfortable. Your old unit might be spiking your energy bill or not functioning as it should. We're ready to help you by providing an estimate on a new installation with no obligation attached.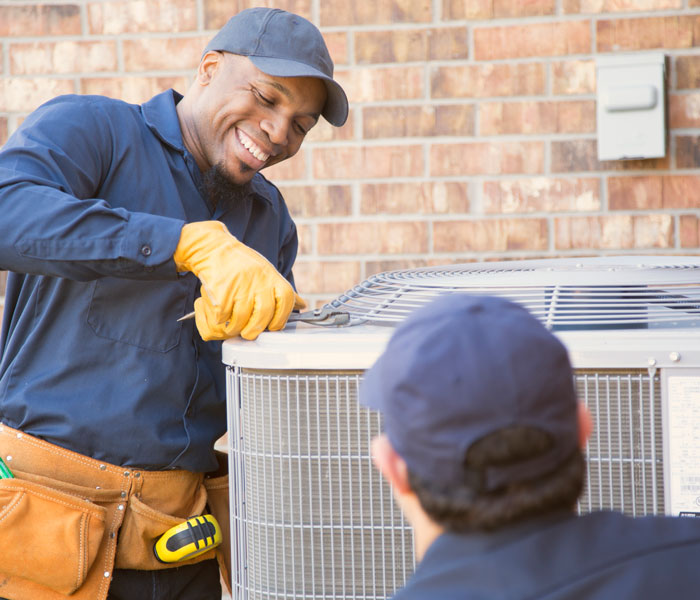 Call Us for Thorough Service
When you call for service or replacement of your air conditioner, we'll send a technician promptly to discuss your air conditioning needs. We'll analyze the current HVAC system you have for your space and offer a variety of installation options. You'll be able to make an informed choice about what to do to preserve your family's comfort with the best possible efficiency. Give us a call today to get started on a new air conditioning unit.
Request an Estimate on Installations of New Systems