Skip to Content
Our Commitment to Your Service
Lyon Sheet Metal & Heating delivers high-quality, worry-free comfort to homes and businesses in Central Minnesota, including St. Cloud, Sauk Rapids, Sartell, Cold Spring, Foley, St. Joseph and the surrounding areas. Locally owned and operated, Lyon Sheet Metal & Heating is large enough to tackle almost any project, and neighborly enough to tackle yours.
Whether you need to repair or replace your furnace or air conditioner system, you can count on Lyon Sheet Metal & Heating to be there when you need us, charge you a fair and honest price and stand behind our work. It's this commitment to doing exceptional work and treating our customers fairly that has kept us in business for 38 years, and we look forward to 38 more and beyond by continuing to operate with dedication and integrity.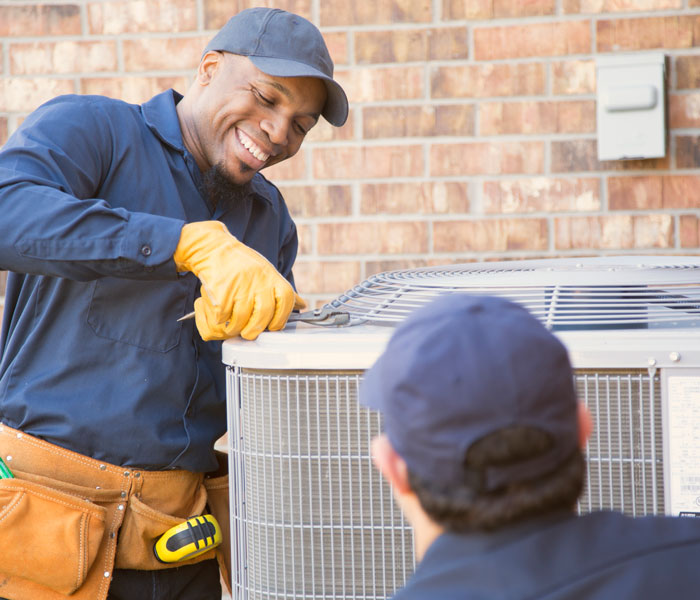 Improve Your Home or Business
At Lyon Sheet Metal & Heating, Inc., we deliver "Peace of Mind" by value of everything that we do to make the environment of your home as comfortable as it can possibly be for you and your family.
If you have any questions, feel free to call us at 320-252-1371 or contact us online. We will be happy to help you improve the comfort level of your home or business environment.
Meet our team or see what our previous customers have to say!
38 Years of Heating and Cooling Excellence
Lyon Sheet Metal & Heating is a locally owned and operated business that has been helping residents and business owners in Central Minnesota stay comfortable for 38 years. We started our business with a desire to develop and maintain one-on-one relationships with our customers, and we have built a loyal client base by holding on to that principal and performing industry-leading work.
By employing a team of highly trained, licensed, bonded, insured and friendly professionals we have been able to provide only the best customer service throughout our company's existence. If you want to work with local professionals with years of experience and proven integrity, feel free to call us at 320-252-1371 or contact us online.
Request an Estimate on Installations of New Systems